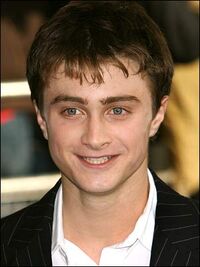 When you think about Harry Potter do you think about Daniel Radcliffe, the man who plays him, or J.K. Rowling, the woman who created him?
Either way, you can watch this video on Entertainment Weekly online, to watch the two of them have an extended chat about all things Harry Potter, from Quidditch to Hogwarts.
Remember, the Harry Potter Wizard's Collection set is available September 7. With the set, you will be able to view all sorts of videos like this one. You can also enter this sweepstakes to win a trip to London and the full 31-disc box set.
Source: EW.com
---
---