I've seen a great deal of blog posts about Twilight themed weddings, but none about Harry Potter themed weddings, until now. Naturally, you have to be a really intense Harry Potter fan to want the series to be the main focus of your special day, but plenty of people are enthusiastic enough to make Harry Potter an everlasting part of their marriage. And some of these wedding pictures are pretty cool: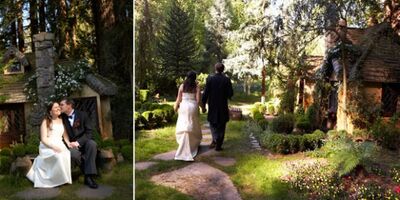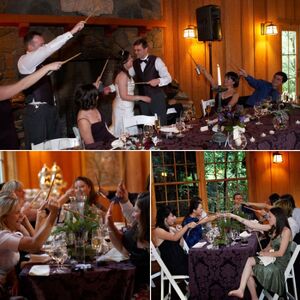 Source: Themarysue.com
Ad blocker interference detected!
Wikia is a free-to-use site that makes money from advertising. We have a modified experience for viewers using ad blockers

Wikia is not accessible if you've made further modifications. Remove the custom ad blocker rule(s) and the page will load as expected.