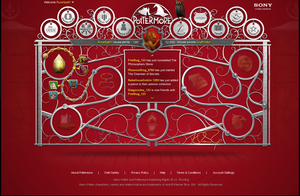 Pottermore is officially open for business! Several lucky fans who participated in the early "Beta" registration may be getting their acceptance letters any day now. Be sure to share your usernames and experiences with us!
Whether you're waiting for your email or already got a sneak peek at Pottermore, we have some AMAZING shots of the Pottermore experience from EW!
October is still a long ways away but be sure to check back at Harry Potter Wiki for more updates!
@faith_in_Faith, one of @Official_HPWiki's awesome followers sent us her acceptance letter. Share yours with us!
Don't forget to enter Wikia's Golden Snitch Giveaway!
Gallery