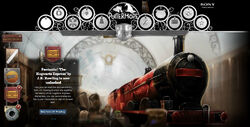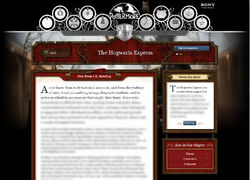 Hey Harry Potter fans! The second Pottermore preview has finally been released! It's an "unlocked" look that users will see once they enter the Pottermore world.
The entry to Hogwarts Express reads: "Now you can read this exclusive entry from J.K. Rowling in which she explains the history of the Hogwarts Express. Remember, you can save entries like this to your Favourites to read or re-read later."
Amazing right?! I love how involved J.K Rowling is with the creation of Pottermore. We even have a small third preview for you! It's the history of Hogwarts Express. We can only see the first paragraph, but we already can't wait to see more!