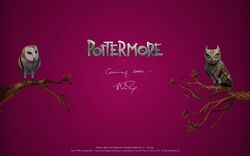 We Potter fans must be constantly fed Harry Potter goodness! Pottermore people must have heard our pleas because they just launched Pottermore Insider, the official blog of Pottermore written by people of Pottermore! They have promised to launch on July 31, fitting considering that it is Harry Potter's birthday!
They promise to update the blog regularly with tidbits until July 31; and so will we at Harry Potter Wiki! Check back for more Pottermore fun!
Ad blocker interference detected!
Wikia is a free-to-use site that makes money from advertising. We have a modified experience for viewers using ad blockers

Wikia is not accessible if you've made further modifications. Remove the custom ad blocker rule(s) and the page will load as expected.