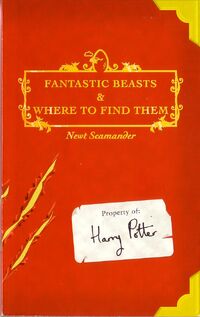 We were all elated to hear the Harry Potter franchise was continuing with a Fantastic Beasts and Where to Find Them trilogy, but now there's more cause for celebration! According to Deadline, Eddie Redmayne is now in talks with Warner Bros. to appear in the prequel! Known for Les Miserables, Theory of Everything, Jupiter Ascending, and more, Redmayne is one of our favorite actors and we would be so excited to see him in the world of Harry Potter! For people new to the story, the new film series is based on Newton Scamander's book by the same name and takes place 70 years before the Harry Potter films.
Eddie Redmayne might be in talks but nothing has been confirmed! If he doesn't get the part (and we emphasize the 'if'), which actor would YOU love to see play Scamander? Check out a few fan choices below pulled from the internet and vote for your favorites! If you don't have a favorite on the list, share in the comments below!
Source: Deadline
We can't wait to see more casting news!
---
---