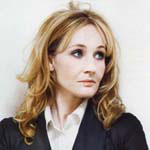 Bloomsbury Publishing has launched a new poll today, Monday May 16th, to find out which Harry Potter characters fans would pick as their favorite via this link. Starting today, fans may pick from a list of 40 characters which wizard, Muggle, or creature is their favorite character from throughout author J. K. Rowling's series. Fans will also be able to write in your favorite if they are not listed.
The Harry Potter author herself has offered her choice for favorite character, as well, saying:
"Now that I have finished writing the books, the character I would most like to meet for dinner is Dumbledore. We would have a lot to discuss, and I would love his advice; I think that everyone would like a Dumbledore in their lives."
The poll runs until Friday, August 26 2011.
The winning character will be announced on Tuesday, August 30, 2011 on the UK Harry Potter Facebook page.
Happy voting and let us know who you voted for and why!
References
Source: leaky-cauldron.org