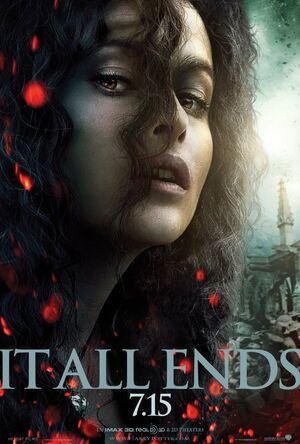 Just last week Harry Potter fans were graced with three new posters featuring close-ups of Harry, Ron, and Hermione. All looking very resolved despite their banged up physical condition, I might add.
First Dark Lord seemingly responded with his own close-up poster. Clutching the Elder Wand with a pretty menacing sneer no less. And now we've got Bellatrix joining his rank. Below is a gallery of all the Harry Potter and the Deathly Hallows: Part 2 posters so far.
Who do you think will be next with their own poster???