You know that there's magic in the air when an actor writes a fan letter.
And that's exactly what Alan Rickman, who has played Severus Snape for over a decade, has done. With the wildly successful Harry Potter franchise coming to a close after the release of Harry Potter and the Deathly Hallows Part II in July, Rickman has taken out a page in Empire Magazine to express his gratitude to J.K. Rowling for his wondrous experience. It's an incredibly thoughtful and poetic missive that every Muggle will want to read...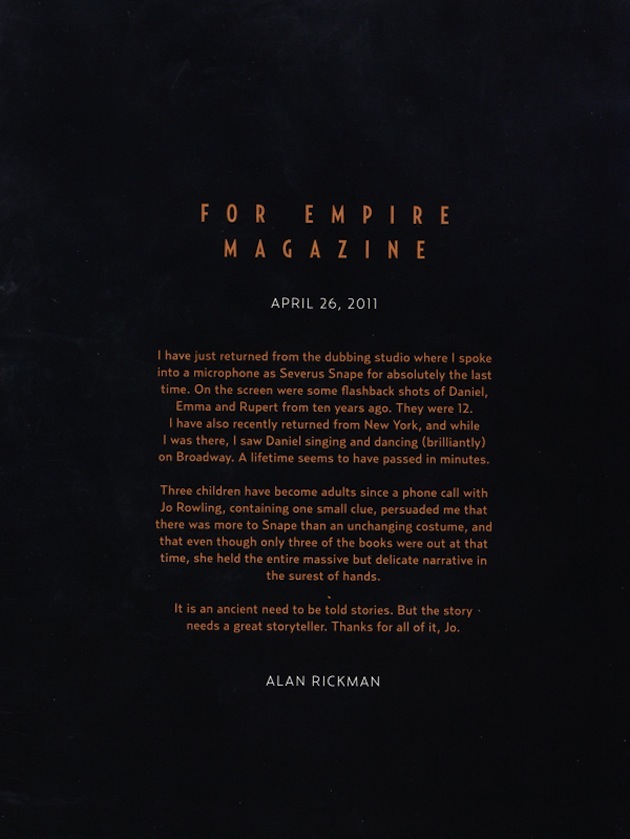 Source: nymag.com
Ad blocker interference detected!
Wikia is a free-to-use site that makes money from advertising. We have a modified experience for viewers using ad blockers

Wikia is not accessible if you've made further modifications. Remove the custom ad blocker rule(s) and the page will load as expected.