Comments

0
New Deathly Hallows trailer tomorrow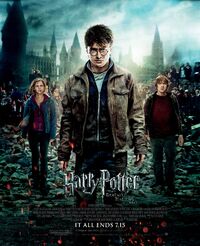 It's just been announced that a brand new trailer for the second part of Harry Potter and the Deathly Hallows movie will debut on Apple's website tomorrow at 4 PM PST, and will be downloadable on Friday.
We'll let you know here as soon as it's available! Are you as excited to finally see this movie as we are?
If you haven't seen the first trailer then watch it first here!
Source: MuggleNet
Ad blocker interference detected!
Wikia is a free-to-use site that makes money from advertising. We have a modified experience for viewers using ad blockers

Wikia is not accessible if you've made further modifications. Remove the custom ad blocker rule(s) and the page will load as expected.