This is a Harry Potter Wiki user page.

This is not an encyclopedia article. If you find this page on any site other than the Harry Potter Wiki, you are viewing a mirror site. Be aware that the page may be outdated and that the user this page belongs to may have no personal affiliation with any site other than the Harry Potter Wiki itself. The original page is located at http://harrypotter.wikia.com/wiki/User:ZRSFizzyBongs.
ZRSFizzyBongs
Biographical information
Born

On a cold, unusually frosty and windy day that happened to be the 29th of May 1997

Died

Do you hate me so much that you want to get rid of me ... ? Hang on! I'm not dead yet! Am I?...

Blood status
Marital status
Also known as
Title(s)
Signature

ZRSFizzyBongs (talk) 06:50, September 18, 2012 (UTC)

Physical information
Species
Gender

Female, obviously (or at least I'd hope it was)

Height

About 1 meter 80 centermeters

Hair colour

Blonde/Gold/Brown

Eye colour

Blue/Honey Brown

Skin colour

Fair/Pale/White (I don't tan easily, and it's annoying)

Family information
Family members
Magical characteristics
Animagus

Panther and Part-Kneazle - Sly, cunning, powerful, elegant (thought that doesn't apply to me), smooth, determined, intelligent, resilient.

Boggart

Dying without achieving my ends
Failure
Death or betrayal of my closest family and friends

Wand

Magical

Natural Abilities
Developed Talents

Patronus

Thestral - Unknown and misunderstood by most who have not yet seen and understood death and failure

Affiliation
Occupation
House

Slytherin House (most certainly)

Loyalty
Contributions

Edit Count

Moves

Talk Page


Please don't edit this page without my permission unless all you are doing is fixing typos or errors - thanks!
"Light thinks it's the quickest thing, but wherever it goes, darkness has always been it there."
—My Own Quote
Please note this page is being edited.
Notable contributions
| | |
| --- | --- |
| 1,711 | This user has made over 1,711 edits on the Harry Potter Wiki. |

Welcome <insert name here> to my profile, and I hope you find yourself welcome. Don't expect me to be always polite, I bite if you piss me off. You'll see me around with various names, all linking back to here. I don't like when people vandalise this place, it's pretty good, and I dislike even more when people make negative edits on other people's profiles (my own included) because that's their space, in a way. You might have seen me often the holidays because I spend the time with my mum. Feel free to keep sending owls, though, I love that element of this wiki I'd like to think I'm half decent conversationist.
My Favorite Characters
Severus Snape
Hermione Granger
Draco Malfoy
Luna Lovegood
Bellatrix Lestrange
Minerva McGonagall
Sirius Black
Remus Lupin
Lucius Malfoy
Regulus Black
Andromeda Tonks
Narcissa Malfoy
Lily Luna Potter
Teddy Lupin
Nymphadora Tonks
Fred Weasley
Dobby
Voldemort/Tom Riddle
Albus Dumbledore (but I view him as a manipulator because I'm nearly always on Severus' side, Sorry Guys!)
My Ideas
I wish we could get the number of pages on the Harry Potter wiki securely into the 10,440's but seeing as we've done that ... just keep it there.
I enjoy both the movies and the books, but the books will never be beaten.
I think the character pages need to include possessions of the characters so that's one of my publishing aims.
I'm also working on creating pages for wrock bands. :)
My Contributions
User contributions
My Favorite Pages
Favourite Spells
Avada Kedavra Curse Sectumsempra Occlumency Legilimency Cruciatus Curse Animagus Blasting Curse Shield Charm Patronus Charm Imperius Curse
Favourite Possessions
Horcrux Elixir of Life Philosopher's Stone Elder Wand Cloak of Invisibility Firebolt Godric Gryffindor's Sword Felix Felicis Time-Turner Vanishing Cabinet
Favourite Locations
More About Me
Name: I already told you it was; ZRSFizzyBongs!
Nickname: I have loads, but my favourites are; Chech, Steph, Frankenstein, Nyx, Thalia and Blaze.
Birthday: Sometime in May ...
Height: Moving on … I have no idea!
Weight: Like I'm gonna tell you that!
Hair: Golden/Brown.
Eyes: They seem green or hazel depending on the light; but they are actually brown on the outside and blue/green in the middle.
Any piercings?: No, I may get my ears pierced, but the fact that the holes will be there forever, even when I'm not wearing any jewellery kinda creeps me out. Plus, because I'm at school, with games and all that, they would just close up!
Tattoos?: None. While I love how people get some to support Harry Potter or because it means something to them, I prefer ink that you can wash off at the end of the day. The furthest I would ever go; would be to have a tiny, literally tiny, maybe a few millimetres in diameter, heart on the inside of my ear, in t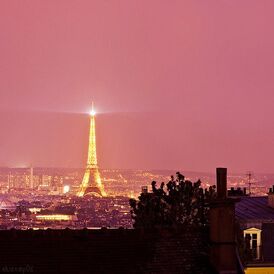 he part you can't see, and have my husband do that same, so only we knew where they were.
Any siblings?: None but I'd like to think that I'm not a spoilt brat because of it.
What do you like to wear?: Clothes. :P Black/Midnight Blue/Hunter Green/Blood Red tops. Sometimes I wear pink though. I love jeans but only black ones or at least dark blue (I think that they call it indigo nowadays).
Hobbies?: Reading, writing, playing badminton, walking to town to get the food shopping, just browsing the Internet and using my ImaGINatION!!!
Sport?: Badminton and netball are the only ones I'll take part in if it's a club of some sort. Though I am dyeing to try rock climbing, abseiling and archery. I've been banned from my favourite selection of sport; which is martial arts, just cause I broke my mum's toe when I was something like 7 by dropping a stool on it! She has dropped electric radiators on my feet since birth, she can't complain at me for that ONE TIME!
*Favourite...*
Book?: I think I'd be stating the obvious if I said Harry Potter. But it's closely followed by the Hunger Games, Percy Jackson and a few classic reads like The Hobbit and TheLord of the Rings, Black Beauty, Flambards, and Treasure Island.
Colour?: I have loads. Black, hunter green, blood red, midnight blue and turquoise are some of them.
Website?: Fanfiction; obviously! Duh! :) Then Youtube and Harry Potter Wikia. I will probably create an account there soon so I'll add it to my list of webpages!
Movie?: Harry Potter series. I'm not going to even try to rank them. Erm ... I loved the Hunger Games! Cherish, Labyrinth, Black Swan, Julian Po and Woman in Black are also faves.
Celebrity?: JKR! Obviously. After that, Alan Rickman followed Emma Watson, Daniel Radcliffe and Tom Felton, then by everyone else in the Harry Potter Cast! :) Other than them; Lara Dutta, Rachael McAdams, Katherine Heigl (I still can't spell her surname :P), John Abraham, Stephan Fry (Again, still no idea!), Meatloaf (No! I have not gone crazy! Imagining that a meatloaf can prance around on stage, it's a singing group!), Matt LeBlac (Can't spell his last name … ), my head has two holes in it and everything is pouring out of it right now; I can't remember the name of the guy that plays Patrick Jane in the Mentalist! But yeah, that guy! I have loads more, but they are a few of them. John Abraham has some qualities that I think are shared with Ranger from the Stephanie Plum series. Katherine Heigl, Rachael McAdams (who acted in The Notebook) and Lara Dutta, mixed with Emma Watson and Avril Lavinge (forgot to list her too, and no I can not spell her name either!)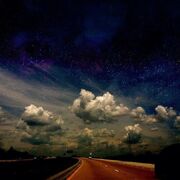 basically sum up what I imagine Stephanie Plum looks like! Damn, I think I'm getting amnesia! Add in the looks of the number one Brazillian Model, still can't remember her name! And you'll get what I imagine!
Fandoms?: Oooo … now that's tricky! The following are not in the right order BTW!:
1. Harry Potter (ALWAYS THE NUMBER ONE IN MY BOOKS!!!)
2. The Hunger Games (Most likely third...)
3. Percy Jackson (Fourth maybe?)
4. Stephanie Plum (Probably a close second)
5. Doctor Who
6. The Mentalist
7. NCIS (all the types)
8. CSI (all the types)
9. Ashes to Ashes
10. Life on Mars
11. Lord of the Rings
12. Star Wars
13. Skyrim (General World)
14. Twilight (I will quite happily read Twilight stories but I just don't. Read further in the main body of text in my profile if you wanna know more!)
15. The Big Bang Theory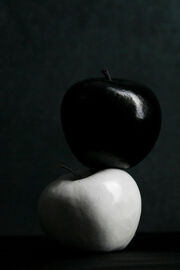 16. Merlin
17. Sherlock
18. Law and Order (All Types)
19. Fifty Shades of Grey
20. Pokemon
21. Star Trek
22. Narnia
I got loads more but those are some of them ...
Place?: Oxfordshire in the UK (it's where I live and spend my time at the weekend when I'm with my mum), Moscow; the capital of Russia, because it's like the homeland to me, seeing as I'm half Russian, and Cuba, because I'm in love with their style, their culture, and their country.
Food?: The edible kind … :P I have a massive sweet tooth; it' so big, it's sticks out my mouth. :P
Dessert?: Ben and Jerry's ice-cream, chocolate or cheesecake. :)
Alcoholic drink?: Russian Vodka, screaming orgasm cocktail, ginger ale, murder-by-night cocktail (my own creation)! Even if I do only drink a few times a year! ;)
Non-alcoholic drink?: Erm … I love fruit juice of any kind (preferably, not from concentrate), milkshake/smoothie with chocolate of bananas, pineapple and coconut, I love milk and all sorts of exotic teas, but let's face it, I wouldn't be awake today if it weren't for Mr. Perfect and Mr. Lifesaver, a.k.a. COFFEE!
Day of the week?: Thursday. :) I don't know why but it just is, oddly enough. Nope; it ain't Saturday or Friday even! :)
Number?: 7! The recurring number in harry Potter. 13! I have a fascination with the tall tales and mysteries of superstition behind the number. 32! Because by that point in life; I'll be evaluating if I got anywhere and if I ended up with roughly what I aimed for, or if perhaps, I turned out to be a complete and utter failure.
Month?: All Potterheards will say May and July because of the obvious events and celebrations. But apart from those two, I would have to say November, March and September. (Surprisingly, not my birthday moth of June, partially because I can't stand the birthstone; pearl!)
City?: Moscow or Oxford. Already mentioned the significance of both locations in Place.
Country?: Cuba or Russia. Again; already listed under Place.
Animal?: Oooo … well that's a tricky one. I mean; of course I love cats and dogs. I'd love to, one day, have a golden lab called Bob and a ginger Hamster called Rex, (because of Stephanie Plum) but as far as animals go … then I'd list; snake, raven, eagle, tiger, lynx, (especially snow) leopard, antelope, wolf, fox, bat, zebra, otter and ferret.
Time of the day?: 4:30 –The time I get back from school and can go on fanfiction! Yippee! :D
Smell?: Lemonade, wild garlic, fresh pine, fresh bread, recently mown grass, sizzling barbecue and sweet, cut fruit. (Perfect Spring day in my opinion!)
Season?: Spring! I love it! Not too hot! Not too cold! But I do like Autumn too. Just the flies and bug infestation in my bedroom slightly puts me off the firely coloured time of year. :(
Material?: Huh!? As in fabric? Silk, velvet, cotton and cashmere. Otherwise? Glass! I adore glass! Especially if it's coloured and a vase or a glass statue! By statue I mean miniature sculpture. I love my little collection of glass animals! But my wooden and marble elephants are quite sweet.
Author?: JKR! Obviously! After that … Janet Evanovich … then Suzanne Colins (still can't spell! :( ), then Ben Elton, Rick Roirdan ( can't spell … ), JRR Tolkien (dunno if that's right or not …) and then Sophie Hannah.
TV channel?: Erm … I guess I watch BBC a lot for a variety of things, eg. Doctor Who, the News and Comedy; such as Live At The Apollo and Michael McIntyre's Comedy Roadshow. ITV for stuff like Agatha Cristie's Poirot. 4 is mainly for Relocation, Relocation, Peter Kay and The Big Bang Theory. (Home buying and antique programs, I watch either on 4 or BBC.) Sometimes music on 4Music, but only if there is something goodish on, I quite like the 90's Pop Ballads, I must admit.. More4 is all right for stuff like Grand Designs though. 5 is my sanctuary for crime, American series, detective, forensic and policing sagas. 5* and 5USA are the key ones for me though. I watch a load of Dave. Yep, most of my TV-ing life revolves around repeats of QI and Have I Got News For You.
Song(s) at the moment?: I don't have … of the moment songs … simply all time favourites! I love ...
1. Katy Perry's Part Of Me,
2. David Guetta's Titanium,
3. Kelly Clarkson's Stronger,
4. Avril Lavinge's When You Walk Away,
5. Adele's Set Fire To The Rain,
6. Meatloaf's Bat Out Of Hell,
7. Meatloaf's Cheating In Your Dreams,
8. Meatloaf's Execution Day,
9. Meatloaf's For Crying Out Loud,
10. Meatloaf's I'd Do Anything For Love,
11. Meatloaf's Life Is A Lemon,
12. Meatloaf's Objects In the Rear View Mirror.
13. Meatloaf's Paradise By The Dashboard Light,
14. Meatloaf's Rock and Roll Mercenaries,
15. Meatloaf's Rock and Roll Dreams Come Through,
16. Meatloaf's Surfs Up,
17. Meatloaf's Two Out Of Three,
18. Meatloaf's Wolf At Your Door,
19. Meatloaf's Took The Words Right Outta My Mouth,
20. Guns And Roses' Welcome To the Jungle,
21. Guns and Roses' Sweet Child O' Mine,
22. Kiss' Forever,
23. Kiss' Rock Hard,
24. Florence And The Machine's Seven Devils,
25. Jessie J's Do It Like A Dude,
26. Styx's Babe,
27. The All American Rejects' Another Heart Calls,
28. Wicked's For Good,
29. Wicked's Defying Gravity,
30. Rihanna's Russian Roulette,
31. Whitney Houston's Didn't We Almost Have It All,
32. P!nk's Perfect,
33. Foreigner's Hot Blooded,
34. Katie Melua's Closest Thing To Crazy,
35. Katie Melua's Spiders Web,
36. Katie Melua's Better Than A Dream,
37. Dido's White Flag,
38. Dido's Life For Rent,
39. Christins Perri's Jar Of Hearts,
40. Britney Spears' Toxic,
41. Britney Spears' Hold It Against Me,
42. Leona Lewis' I See You,
43. Lady Gaga's Edge Of Glory,
44. Lady Gaga's Born This Way,
45. Last Sacrifice (Severus Snape's Song) – Type it into youtube for the creator,
46. LMFAO'S Sexy And I Know It,
47. Moulin Rouge's Roxanne
48. Les Miserables' Look Down
49. Les Miserables' Red and Black
50. The Hanging Tree (Hunger Games Song)
And loads, loads more …
Friend?: I don't have many because my mum always drove the message into me; that no-one but her and my dad would ever care for me, so I started driving people away, so that they never would. My only real friend is ZoeyK97; to whom I owe most of my Marauder fanfiction reads.
*Worst...*
Place to be?: In my form room when they are having a daily mud-fight, eating oranges which have been used in a game of tennis with my exercise books and after then having broken a radiator and having the skin taped back up.
Time of the day?: 07:00 – the time I set my alarm clock to and the time I have to wake up at … each … and every … single … bloody … weekday …MORNING!
Day of the week?: Monday; unsurprising there, I admit I've tripped over the bar and failed the originality test on that question.
Song/music genre?: Classic Rock; 'cause let's face it, most of today's modern music is a bit crappy.
Animal to you?: SPIDER! HELP ME! IT'S COMING TO EAT MY HEAD OFF! HELP MEEEEEE! WHY IS IT RUNNING SO QUICKLY! IT'S A TINY THING FOR CRYING OUT LOUD! IT SHOULDN'T BE ABLE TO CHASE A HUMAN! HELP!!!!!!!!Why couldn't it have been follow the butterflies … *(
Drink?: Sour milk … gah!
Food?: Mushrooms! Closely followed by most kinds of cheese, flan (even though I love lasagne), most types of fishy fish and every sort of tomato!
*Have you ever...* (Knowing me, probably, regrettably, yes. :))
Been so drunk that you cant remember?: Well the comment next to the title now stands untrue. No. Because I have a surprisingly high tolerance to alcohol. o.O
Cheated/Been cheated on?: Never had anyone to do that with/on. :(
Been in love?: It was only ever an innocent friends with benefits kind of thing.
Been on TV?: Yes, a few times … :D !!!
Once … When they came to my primary to do a show for 'Time Team'.
Twice … When they came to do a program about the famous family of the Mitfords at the House where I, at that point in time, lived, with my parents and their employer.
Thrice … When they came to where I lived before that to do a program about modelling and how it was done, and so a model came over for a few weeks while they used the rooms as backdrops; to show how their shots were taken.
Four Times (I give up; I dunno what the word is) … It technically wasn't TV, but I got an extras part in Hot Fuzz,as a young child, in one of the scenes in Wells, a city I went to a lot when I lived there.
Five Times (Again; my mind is blank! Nothing springs forth; zilch, nada, nothing.) … It was an accidental shot where they caught my head in the audience to a Michael McIntyre show.
As well as that I've been in the local paper for a badminton group advertisement and cover story. And for my primary school cook book which was published in a full hard-back design, I created the front cover, even if the removed the best bits of it when they printed it.
Stolen anything?: Yes, but it's only ever tiny stuff …
A ribbon off a display,
That bell from a chocolate bunny's neck,
A mini egg,
Odd jelly baby,
Hair clip,
Hair band,
Badge,
My enemies homework,
Etc. …
Been on stage?: Yes, in a panto when I was 6, you know; when they let little kids come up on stage. Then again in dancing performances and in my now ex drama group's production. (That's not counting school plays etc. though those were some of my best action bits where I wrote the 50 page long scripts single-handedly that had to keep bloody changing! Year 7 drama festival 'on air in 5 4 3 2 1. action' my best performance, or rather my favourite where I got to be a dramatic villain! :) Mwahahaha!). Apart from those times, just my dancing performances.
Passed out?: No … I'll have to try that sometime though …
Had a surgery?: Nah … I ain't doing that till I get into the line of work which send me to the ER with a bullet hole through my chest. :P
Broken the law intentionally?: Did you, Mr. set of questions I downloaded off another site, or did you not, just ask me, whether or not I HAD STOLEN SOMETHING! I believe stealing is against the law. *Face palm* And anyway … if I find anymore questions with spelling errors in (trust me; when I found the set, there were loads) I will kill you. Cyberly … or in any way possible … hopefully it is … somehow possible.
Had a friend pass away?: Thankfully no, only family I wasn't really close to.
Been lied to?: Erm yes! But if you knew me, it would probably to get me back for lyeing to them first.
Been dumped?: I'm starting to feel like a broken record … If I've never gone on a date … how the ruddy hell do you expect me to be dumped!? Uhh! - Stupid Question.
*Do you...*
Do drugs?: Do painkillers count … ? :S
Get drunk?: Not often … about three times a year … the only three times that there is any alcohol around … at all!
Dance?: I used to get forced into dancing lessons – to make me more feminine. Uhh! Like that was gonna happen. If my mum thought that after me breaking her toe, I would just stop being who I was, even after being banned from martial arts, she was wrong. Apart from that, I don't have enough self-confidence to go to any discos etc. so no. I would like to take up partnered dancing; as in Waltz or American Smooth.
Party?: Three times a year, the three times I can get drunk, in fact, New Year, Christmas, and Canada Day; in July. My Potterhead gatherings are always small cause they tend to be online!
Sing?: Nope! No sir! Not Me! I am completely and utterly, tone deaf! Just in the shower … or with my i-pod, when I can't hear myself but I get to torture my parents! :P
Play an instrument?: Does a recorder count!? :) I would love to be able to play something, but I wouldn't have the dedication to keep up with it, simply because I don't have a passion for music in such depth. I may learn how to play the guitar when I'm older, but that's when I'm older ...
Get along with your parents?: NO! My mum forces me to better myself, while selfishly telling me that no-one but her and dad will ever care for me, that I should that them, while she belittles me with over-dramatized reactions of mine and mocks me with my failures. You think I get along with them!?
Think you are attractive?: No; I'm as fat and ugly as an over-weight pig.
Swear?: Made an internal bet NOT to do that till I'm 16, unless I'm quoting someone/something etc. But it'll be broken all right! ;) Sometime down the line. But I generally only do in my stpories and stuff. :)
Smoke?: The last and only time I did that was to win £50 off someone who dared me to take a drag. But I ain't doing it as a hobby or as a pleasure. Once was enough thanks. Money is always something I'll take for a dare, as long as there is enough on the plate, so I may do it again, but only for the money.
Get motion sickness?: I used to get car sick as a kid, but I didn't know it was car sickness till later. Now I only ever get it if I'm sitting in the back for over 5 hours.
Wear contacts/glasses?: Yes, glasses. They sort of became part of my persona at school so when I tried contacts, I decided to leave them for a while till I no longer want glasses to be part of who I am.
Get good marks?: As long as I remember to do my homework on the morning bus.
Watch cartoons?: Um … not really … not that I have anything against them … I just don't find most of them funny. Tom and Jerry, Scooby Doo and Loony Tunes still makes me laugh though. :)
Drink milk :3 ?: Of course! ;D
Write poems/stories?: My passion for writing started off with long winded poetry, now it's just been transferred to written in 3rd person stories. And anyway … why would I be here if I didn't … !? :) My aim is to write at least one story per my listed favourite fandoms! :)
Take a particular medicine?: Nope! :) Lucky me. Dad has to take loads though because he had a heart attacks; so only half his heart works. The only time was when I had chicken pox.
Go to psycholog?: Wadda - … oh, right …no.
Have a pet?: I love animals, and I always had the responsibility of looking after the pets of my parents employers; from horses to peacocks, but I never had one of my own. Like I already said, I'd love to have a pet at sometime in Animal.
Are you allergic to something?: Yes. Not how people are allergic to nuts or lactose intolerant, because me rashes and itching doesn't stop me from eating fruit, honey, vegetables, and drinking juice, taking certain painkillers or using sun cream.
Play an online rpg?: WTH is that!?
Get online on msn a lot?: I don't use my account. I just have it for the sake of having it. Plus I've forgotten my password. :O
Google a lot?: Loads … ! How else would I come up with my characters' names! :)
Have fights?: With my parents; many times a day. With my friends; I don't have any people I won't make friends that will start hating me if I slip up with something tiny.
Read magazines?: If they have sudoku, crosswords or quizzes in, yep, all that time, but other than that, only in the waiting room of my dentist, optician and hairdresser.
Read comics?: Only short, fan man Harry Potter ones.
How many hours do you sleep?: Not enough by any means.
How frequently do you go to hairdresser?: About twice a year for an all round snip, I'm not fussy, but ever since that evil one cut my fringe way too short, at way too many heights, with way too many layers, I won't let anyone go near it, so I'm just growing it out. It's weird now, because half is long enough to put round my ears, even though my mum hardly ever lets me have it loose, it nearly always has to be in a plat, but the rest is just too wavy and short. :(
Get along with your teachers?: If I did people watch and learn how speaking and acting in a certain manor will manipulate just about anyone; lets just say it put me in a good position to wiggle out of late homework etc. I'm my English teacher's pet and I think that my science, maths and Latin teachers like me quite a bit.
*Music*
What's your preferred genre of music?: Classic Rock and Modern Pop music with good lyrics.
All-time favourite band/artist?: Meatloaf
All-time favourite song?: Tricky; Bat Out of Hell or For Crying Out Loud – both by Meatloaf.
How many CDs or MP3s of your favourite band/artist do you have?: Um … I don't listen to music all that much. I have an I-pod nano but I only really listen to it in the car. Other than that; I listen to music on youtube when I'm not faking doing my homework and not writing or reading. But in total, I would say that I have around 50 tracks by Meatloaf. :)
What's your favourite radio station?: I have never bothered finding a great one so I just listen to 'Heart' in the car and put up with the adverts, and skip to BBC 2 every now and then. But if I'm trying to stay awake till my parents are asleep, BBC 1 is quite good at around midnight.
Rock?: Love it!
Blues/Jazz?: Meh … Blue needs a good beat and melody, jazz needs a good set of lyrics.
Classical?: It's great in films but I have no patience to sit and listen to great big and long concertos.
Rap?: I need to either be able to hear the lyrics (I struggle), they also have to mean something, which is why I like Eminem and Will.I.Am. But I don't really care if I can't hear the words if there is a great beat and rhythm, and preferably some featured singing in it too. Great example of that is with Pitbull.
Pop?: If the track sounds good and the lyrics mean something, then yeah, what the hell, I like it. :)
Country?: It's all right. :) Just not my first choice or taste in music.
Folk?: It's all right. I like the Georgia Satellights' and they have a sort of essence of that in their rocky work.
Emo/Screamo? Erm … what is that? Something like Evanescence's (can't spell her name most days lol (: ) Going Under, My Heart Is Broken, My Immortal or Bring Me To Life. Then yeah. I like it. :)
Heavy metal?: I love Metallica (again, you're lucky if that's spelt right) and as long as it isn't what wakes me up in the morning, then I'll be happy to hear it. :D
Techno?: Erm … WTF? DJ music? I like DJ Fresh and David Guetta so if it is that, then yep.
Reggae?: It's all right I guess. Similar to some of The Red Hot Chilli Peppers' songs. Plus I love a character in a fanfic called that, made by at8c for Janet Evanovich's Stephanie Plum. What Does It Mean To Trust is EPIC!
R&B?: Yep. Preferably not if it's depressing though.
*Last...*
Time you cried?: I cry in my heart; every day. I cry to myself; every night. But I cry to the world; just a few times a year.
Movie you watched?: Harry Potter and the Deathly Hallows Part 2. *(
Person you talked on the phone?: My French Teacher (out-side of school). I hardly ever call anyone. I just text when I need dad to bring some stuff I forgot to school for me.
Cigarette?: When I was young and I already mentioned the bet.
Song played?: Evil Plans by Starkid in AVPS!
Thing you ate?: A rum and raisin ice-cream! :P
Time you took a bubble bath?: Three days ago. Normally I shower during the week and take a bubble bath each week-end. But it's the holidays when I'm writing this; so yeah, bubbles whenever I want them, and every time I don't want them too.
Time you got drunk?: Last month!
Time you read a book?: 5 hours ago; this morning. :)
Email you got?: From my newly-found Russian pen-pal.
Person you got into a fight with?: Mum. Easy.
Time you hugged someone?: Erm … a few months back. (Not counting my parents).
Time you kissed someone?: A few years back for a dare. (Not counting my parents or relatives of adults who's cheeks you kiss.)
Time you met someone new?: Face to face or online? Online? - 14 hours ago. A guy from Poland called Timothy. Face to face? - 6 days ago. A girl called Tanya who's moved into the village I'm staying near right now.
Time you went for a date?: How many times do I have to bloody type …NEVER! Sad? Yeah, so what.
*Do you believe in...*
God?: No. I have a logical and scientific frame of mind. I don't work with it exists if proven not to, I work with it doesn't until proven to so theory. Unless of course I'm arguing with my mum, in which case, I'll use what I have.
Religions?: I see people bending over, chanting and hitting their head on the stone floor, do I not? So yes, seeing as a religion is a set of actions and beliefs, I do believe they exist. I just don't believe in them. Once again – terribly phrased question :P I feel like being a Nazi right now. :)
Aliens?: I believe in some other form of life beyond our galaxy. To explore this, I'm writing about the dark side of the mood and Pigfarts.
Ghosts?: Nope. Sorry Peeves (even if you're not a real one), Fat Friar, Bloody Baron, Grey Lady, Nearly-headless Nick and they other ghosts and ghouls of Hogwarts and the wizarding world. I believe for the story, but not for real life.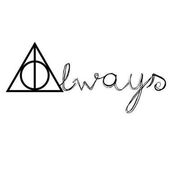 Afterlife?: No. Sorry.
Yourself?: Not a chance. Not after 13 years of living with my parents. It's a surprise that I'm not in a mental health institute. I guess the Land Of Denial truly does solve PTS. :) Thank you Stephanie for that trick! ;)
Astrology?: I love the theories and myths surrounding it and I believe that it exists and is a beautiful thing. But I don't believe in it.
Karma?: In the back of my mind; no. But I love just waiting and doing nothing about the bitches I know, just letting karma screw them over and over again.
Magic?: I am a Potterhead am I not! But like I said. I think logically. I don't believe that what other people present me with is magic, just a set of illusions. They can all be explained one way or the other. Magic is something that can't be explain. Defies science. I'm sure there is plenty of it out there. Somewhere. But I insist that my Hogwarts letter was just lost!!!
*In a girl/boy* (BOY!)
Hair?: Black or really dark brown. Long enough for me to thread my hands through the strands.
Eyes?: Ebony or brown.
Hobbies?: I like the military types that will show you a side that only you get to see. So martial arts and reading, I'd say.
Style of clothing?: Anything sensible. No crocodile skin boots and fur jacket type though.
Kiss on first date?: Yes. Go ahead. :D Just on the cheek though.
Love at first sight?: Attraction at first sight. Yes. Love? I'll see for myself when I get there.
Origin?: Cuban American. :) Mmmmm _
*Random*
Who do you wanna slap?: Mum. And nearly everyone else I know.
Who do you wanna kill?: No-one as of yet. But I'm sure I'll find plenty worth that penalty.
Your dream?: To have a life like Stephanie Plum if she got with Ranger or Hermione Granger if she got with Severus Snape.
Do you want to get married?: Yes. One day. But I refuse to be the stay at home house-wife that is barefoot and pregnant in the kitchen making sure that her husband is fed well and dinner on the table at 6 pm sharp each night, ignoring the fact that you know he's cheating on you every day. I am no Helan Plum!
Love?: Yes. Acceptance of me for who I am, without trying to change me into their dream person. Without them waiting for me to change and supporting me no matter what. Where for once in my life, I want another person to be happier than I am myself. :)
I wanna be...: See Dream … it's the same answer lol :).
All you need is…: Love! :) (And Harry Potter :P)
Identify yourself with 3 words: Only 3! Damn!
Loyal,
Cunning,
Hard-working,
I'd have put intelligent but I can only have 3 … then I would have had a description for each house of Hogwarts … I think cunning covers intelligent as well … :)
What is your worst characteristic?: Hiding behind an ever-expanding web of lies to hide myself and keep my privacy intact.
What are your fears?: I have loads. :(
Spiders.
Dyeing before I had a chance to do anything good.
Not Being wanted by anyone.
Failing.
Loosing the ones I love.
Becoming a stay-at-home housewife.
The list can go on and on but those are my top six … not necessarily in that order though. :)
What is your weakness?: Sugar, coffee, spiders, kindness and other's support.
Favourite quote?: Apart from all the Harry Potter ones; BTW, my favourite one of those is 'Always'. But apart from those;
'Light thinks it's the quickest thing. But it's not. For wherever it goes, darkness has always beaten it there.'
If you think into the full depth of this quote you will understand all the hidden meanings and why I like it so much.
Cartman or Kenny?: Erm … guys … help … who or who!?
Shoes you wore last?: My sandals 'cause it's hot right now.
What is your aim for this year?: Do my homework at night and write more on wikia.
House of Chech
House information
Founder

Me! Chech (ZRSFizzyBongs)

House colours

Green, Red, Blue, Silver, Bronze and Black

Animal

Traits

Loyalty
Dedication
Hard Work
Patience
Kindness
Tolerance
Unafraid of Toil
Sly
Cunning
Determined
Strong
Courageous
Brave
Smart
Clever
Wise
Intelligent
Talented
SUPER-MEGA-FOXY-AWESOME-(HOT)

Head
Ghost

Peeves (We are the House of Mischief and Madness)

Common room
Members
<b>
"You might belong in Hufflepuff,
Where they are just and loyal,
Those patient Hufflepuffs are true,
And unafraid of toil"
</b>
<b> </b>
<b></b> </b> </center>
<b>
About me
| | |
| --- | --- |
| 1,711 | This user has made over 1,711 edits on the Harry Potter Wiki. |
Special:Editcount/Harry granger
1,711
This user has made 1,711

edits

on the Harry Potter Wiki.
My signature
My favorite pages
My contributions
My Userboxes
| | |
| --- | --- |
| | This user is 54 years, 11 months and 11 days old. |
This user's

boggart

is Death of Beloved ones.
|- |
|

|- |
|

|- |
|

|- |
|

|- |
|

|- |
|

|- |
|

|- |
|

|- |
|

|- |
|

This user was very sad when

Hedwig

died.
|- |
|

| | |
| --- | --- |
| green | This user's favourite colour is green. |
|- |
This user was very sad when

Fawkes

left the school.
|

|- |
This user's

boggart

is Death of Friends and/or Family.
This user's

boggart

is Dying without achieving my ends.
|
This user's

boggart

is Being betrayed by Friends and/or Family.
This user's

boggart

is Betraying Friends and/or Family.
This user's

boggart

is Loss of all that I hold dear.
|- |
|

|- |
|

|- |
|

|- |
|

|- |
|

| | |
| --- | --- |
| 15 | This user is 15 years old. |
|- |
|
|- |
|
|- |
|
This user's

boggart

is dying without achieving anything.
| | |
| --- | --- |
| black | This user's favourite colour is black. |
This user is a former

duelling

champion.
| | |
| --- | --- |
| | This user was very sad when they finished reading the 7th book. |
This user was very sad when

Fawkes

left the school.
This user can NEVER tell which one is

Fred

and which one is

George

in the movies.
This user ain't afraid of no

ghosts

.
This user was very sad when

Hedwig

died.
| | |
| --- | --- |
| | This user has lost possessions to Nargles |
This user believes in


CONSTANT VIGILANCE!
| | |
| --- | --- |
| | Do not wake this user up in the morning for your own sake! |
| | |
| --- | --- |
| | This user thinks there are Nargles infested in the mistletoe. |
This user's favourite class is

Potions

.
This user's favourite class is

Charms

.
This user was deeply saddened by the death of

Remus Lupin

.
This user has loved ones beyond the

Veil

.
| | |
| --- | --- |
| | This user is a watchdog against vandalism, spam, and fanon on this Wiki. |
This user has a great

Wand

and it rocks!
This user broke his

Wand

.
| | |
| --- | --- |
| | This user's wand is 16 inches, made from Black Walnut and with a dragon heart string core. |
This user was very sad when

Fawkes

left the school.
cellspacing="0" style="width: 238px;border: 1px solid #000000; background:#BB6331;" | style="width: 45px; height: 45px; background: ; text-align: center; font-size: 14pt; color: black;"
This user was sad when

Dobby

died.
This user was very sad when

Hedwig

died.
This user was very sad when

Fawkes

left the school.
This user was saddened by the death of

Nagini

; it wasn't her fault, she was a

Horcrux

.
This user is a former

duelling

champion.
This user has loved ones beyond the

Veil

.
| | |
| --- | --- |
| | This user has 10 Galleons on the Chudley Cannons for the next Quidditch League Cup. |
This user ain't afraid of no

ghosts

.
This user can't help but wonder just what

Aberforth

was doing to those goats.
This user isn't sure they want to know what

Aberforth

was doing to those goats.
This user believes in


CONSTANT VIGILANCE!
| | |
| --- | --- |
| | This user has lost possessions to Nargles |
| | |
| --- | --- |
| | This user thinks there are Nargles infested in the mistletoe. |
This user isn't afraid of nothin' and doesn't have a

boggart

.
| | |
| --- | --- |
| | Do not wake this user up in the morning for your own sake! |
This user has a great

Wand

and it rocks!

I am very sorry if there are any duplicates.
My Scarves
<b>

A . TRUE . SLYTHERIN = ZRSFIZZYBONGS !

</b>







SLYTHERIN






| | | | | | | | | | | | | | | | | | | | | | |
| --- | --- | --- | --- | --- | --- | --- | --- | --- | --- | --- | --- | --- | --- | --- | --- | --- | --- | --- | --- | --- | --- |
| | | | | | | | <b></b> | | | | | | | <b></b> | | | | | | | |
<b>

SLYTHERCLAW

</b>






| | | | | | | | | | |
| --- | --- | --- | --- | --- | --- | --- | --- | --- | --- |
| <b> </b> | | <b> </b> | | <b> </b> | | <b> </b> | | | <b> </b> |
<b>

HOGWARTS GRADUATE

</b> <center><b>

SLYTHERIN
| | | | | | | | | | | | | | | |
| --- | --- | --- | --- | --- | --- | --- | --- | --- | --- | --- | --- | --- | --- | --- |
| <b> </b> | | | | <b> </b> | | | <b> </b> | | | <b> </b> | | | | <b> <b> </b></b> |
<b>

HOUSE   UNITY

</b> <b style="font-size:8px;">

SLYTHERIN  PREFECT

</b>
<b><b>
</b></b>
<b><b>
</b></b>
<b><b>HG</b></b>
<b><b>
</b></b>
<b><b>
</b></b>
<b>The Best Head  Girl There Has Ever Been
</b>



| | | | | | | | | | | | | | | | | |
| --- | --- | --- | --- | --- | --- | --- | --- | --- | --- | --- | --- | --- | --- | --- | --- | --- |
| | | | | | | | | <b><b></b></b> | | | | | | | | |
<b><b><b>

SLYTHERIN  QUIDDITCH   TEAM


</b> </b>

<b> <b>

GRYFFINDOR
AUROR
<b>GRYFFINCLAW
GRYFFINCLAW
RAVENCLAW
<b>