About Me :)
Hello :) My name is Will. I live in Lithuania, Palanga so my English can be bad sometimes , but I will try to do my best . I LOVE Harry Potter  :) I like Pizza . I LOVE Lady GaGa and I like Beyonce , Nicki Minaj and Madonna . I like to be with my friends , I really don't like shooting games like Counter Strike , Half-Life and others. I hate those games. Especially when other people are talking about those games. But I like Skyrim and GTA :) So I guess that's all about me ? :D
I LOVE Harry Potter.
My Patronus is a Swan (like Cho Chang's) . That's really interesting :D I was shocked when that site showed that my Patronus would be a swan.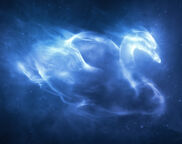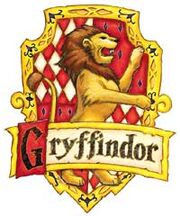 Gryffindor
My House would be Gryffindor , because I'm brave :P
EDIT: But Pottermore placed me into Hufflepuff :D
Slytherin
Slytherin is ok for me, but I think I like Draco :D
My favourite character would be Ron Weasley :D He is smart , funny , adventurous , he is afraid of spiders, like I do too :D
My favourite book of all seven would be Harry Potter and the Deathly Hallows I guess :) It shows that Neville is really brave too and finally LORD VOLDEMORT IS GONE !!!! xD
My favourite movie would be Harry Potter and the Half-Blood prince (It's the funniest one I think). Film most stated by a book would be Harry Potter and the Chamber of Secrets. And the most enjoyable film would be Harry Potter and the Deathly Hallows part 2. It's funny , but sad at the same time too :\
And If I would be able to teach students at Hogwarts I think I would choose Transfiguration, because I think It's an awesome lesson. My favourite teacher from all seven books would be Albus Dumbledore of course :D At the second place - Minerva McGonagall , and the third would be Severus Snape.
Favourite line from Harry Potter : Not my daugther you , BITCH !