Evanna Autumn Watson is an English-born Australian student, social networking expert, the owner of a successful Harry Potter tumblr and co-owner of a currently unopened site dedicated to Will Dunn.
Effy Watson
Biographical information
Birth name

Evanna Autumn Watson

Nationality
Gender

Female

Eye colour

Blue

Hair colour
Height

5' 2"

Alias

EAW
EW

Website

will-dunn.com

Career
Years active

1991-present

In Harry Potter
Biography
Evanna's birthdate is unknown, but it has been rumoured that she was born somewhere around the end of March, 1991. She has lived in many locations including, but not restricted to, England, France, Ireland and Australia.
Growing up, Evanna's favourite subjects were English and French. In her seventh year of schooling she discovered an affinity with Psychology. In 2010 Evanna completed a fashion design course at a well-known and reputable fashion institute in Melbourne, Australia.
After finishing school, Evanna hopes to attend university. While at university she hopes to pursue acting and dancing while continuing to play sports and achieving nothing less than Outstanding in her work. She also hopes to work behind-the-camera in film at some point in time. Evanna is a keen photographer, and does it in her spare time.
Evanna's favourite TV shows are The Mighty Boosh, Misfits, Skins and The Mentalist. She enjoys listening to a small range of music, mostly Harry Potter soundtracks and pop-rock music.
Career
In early 2010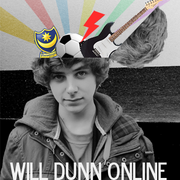 Evanna began her Harry Potter tumblr. Today this tumblr is followed by about 1500 people. Evanna uses PS4 and PSE7 to edit photos. She is also a keen rares hunter. In early 2011 she joined Sasha at will-dunn.com, a site for upcoming actor
Will Dunn
who will portray
James Sirius Potter
in
Harry Potter and the Deathly Hallows: Part 2
. Evanna is the biggest contributer to the site's Twitter page, which can be found
here
.
Behind The Scenes
Evanna's favourite pages