Im a big fan of Harry Potter . I know you all are . But Im Special . The first movie Harry Potter I saw at 4 years old . And I was afraid too sleep alone for 3 years becose Voldemort "was" in my room . I was so afraid about it but never stop seeing the movies . Now , I am 12 and i start reading the books . I love it .--Roselyn 18:34, December 30, 2010
If I was at Hogwarts ( I am but don't tell enyone =)) ) I will be a Death Eater and My lord most loyal servant . == My real mother in Bellatrix Lestagne and my dad is Tom Marvolo Riddle ( a.k.a Voldeemort ) . =)) Full of inspiration . And later I married Scorpius Malfoy and had one daughters and one son , Narcissa Bellatrix and Salzar Scorpius Malfoy .At final I died at 93 years old becose my spell failed and kills me and Scorpius ( Avanda Kadavra spell sand to Rose Weasley , school enemy ) Great life , a credit for my inspiration . My perents : &nbsp My dad : &nbsp My mom : . I have the personality of my both parents , my mom eyes and hair and my dad's skin . At eleven years old I get my daddy wand : And after I accidentally destroyed it in the five year at Hogwarts when I was dueling with Rose Weasley I get my mom wand :
Okay, I will tell you the honest truth now. I'm actually 30 years old, and I was hit by a car when I was in high school. I've been confined to a wheel chair since then. I pretend to be young and asian so people will love me, but I'm really an overweight caucasian woman from Albakurkey(Albuquerque lol) My parents died in a car accident when I was really young, and now I live with my terminally ill grandmother. Send me your love Tom Felton. <3 I will have your babies. Forgive me if I eat them.:DDDDDDD
OMG!!! I love me some Snarry. IF you don't love Snarry then GTFO. SNARRY OR GTFO!
My likes :
[img]http://www.thesilversnitch.net/snarry.gif[/img]


|
|
| | |
| --- | --- |
| (12) | This user is (12) years old. |
This user is a former

duelling

champion.
|
This user would gladly destroy you if the

Dark Lord

commanded it.
This user is a fan of

Dobby

.
This user is in

love

.
| | |
| --- | --- |
| | This user is in love with Scorpius Malfoy . |
| | |
| --- | --- |
| | This user earned an Outstanding on their Divination becose I tell that all gonna die soon O.W.L. |
| | |
| --- | --- |
| | This user earned a Troll on their Trasfiguration O.W.L. |
This user's favourite character is

Dobby

.
So Bellatrix and Lord Vordemort dougher is :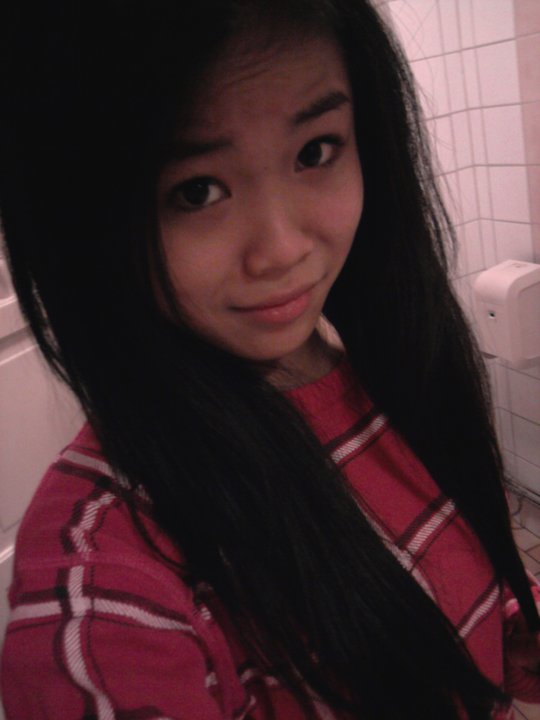 Roselyn Cindy Ginerva Calin
Biographical information
Born

17 December 1998

Blood status

Pure-blood ( hate Mudbloods )

Also known as

Lyn

Title(s)

Perfect

       Seeker
       Death Eater


Physical information
Species

human

Gender

femele

Height

1.63 cm

Hair colour

Brown

Eye colour

Green

Skin colour

White

Family information
Family members

Tom Marvolo Riddle ( father )

        Bellatrix Lestagne ( mother ) 
        Irina Calin ( sister ) 
        Scorpius Malfoy ( husband ) 
        Narcissa Bellatrix Malfoy ( daughter in the future ) 
        Salzar Scorpius Malfoy ( son in the future ) 
        Draco Malfoy ( father-in-low ) 
        Astoria Greengras ( mother-in-low )


Magical characteristics
Animagus

blue little bird

Boggart

Fail Auror exam

Wand

Veela hair , 10 ¾ , half ash and half elm

Patronus

persan cat

Affiliation
Occupation

Auror , later Potions Master

House

Slytherin

Loyalty

Slytherin house

         Malfoy family 
         Riddle family 
         Death Eaters 
         Order of Pheonix ( as a spy for Voldemort ) 
         Tom Marvolo Riddle ( a.k.a. My Lord )  
         S.P.E.W

File:Http://regretfulmorning.com/wp-content/uploads/2008/04/fat-chick.jpg[[Category:My parents left me, and now I live with my elderly grandmother who can't even talk because of her terminal mouth cancer. I post all this stuff, because my life sucks. Don't hate me because I'm beautiful. You just wish you were me. My life is the shiznit, eating spam out of a can, and driving a 20 year old volvo. That's where it's at.]]