This page is soley for adding/lenghting/ pages on this online wikipedia.
Snake fangs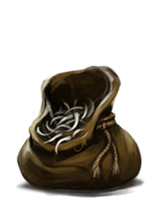 Snake fangs, when crushed, are an ingredient used in the preparation of some potions, like the Strength Potion, the Boil-Cure Potion, and the Wideye Potion. This plentiful ingredient must not be harvested from venomous snakes.[1]
Uses
Snake fangs, have many uses. The most notoable uses, are when you are creating you're first potion on Pottermore.[2]
Appearances
Notes and references