About me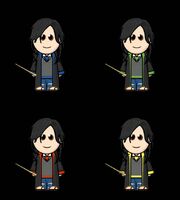 My name's Allison and I am a huge huge huge huge Harry Potter fan. btw, I'm very very new to this (having an account...I can't seem to get a couple things working! How does everyone else do that stuff they have on their profile??? hmm...). Not that I haven't been visiting the Harry Potter Wikia. I have, for awhile now. It actually beats me to why I didn't make an account sooner...
If I were to have my very own wand from Ollivanders, it'd be Vine, Unicorn hair, 14 inches
Userboxes
Okay, I'm having serious problems with figuring out how to add userboxes, mainly because I somehow find a reason to screw it up after =/ help?
Fun Facts with Harry Potter and I
I've been reading the series since grade 3 and know just about anything about the wizarding world of Harry Potter.
A couple months ago, I had to make a magazine project and devoted it completely to Harry Potter, getting a perfect mark on the assignment =]
I have a lot of Harry Potter merchandises such as the sorting hat, firebolt, scarf, etc. PLUS, the real replica of Harry's Wand
I went to the Harry Potter Exhibition at the Ontario Science Center. Let's just say that it was absolutely amazing
Harry and Hermione are my favorite characters
I had a 'trivia-off' with a friend of mine and got *almost* every single question right (the ones I missed were the very specific details she memorized off the Harry Potter Wikia here)
Emma Watson is my favorite actress in the movies
I constantly read Harry Potter Fanfiction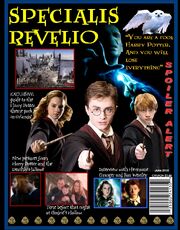 I've read the books...at least 7 times. I have a bunch of Harry Potter official sites and everything saved in a folder for me to look at.
I've been sorted into Gryffindor by the Sorting Hat- literally. But taking the house quiz, I have gotten the results for all the houses except Slytherin. I have no idea which house i belong to at this point XD
and I'm not that ashamed to say that my favorite dreams I have are the ones where I am either flying on a broomstick or actually in the Wizarding World with Harry and everyone