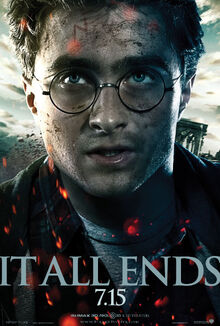 This is your user page. Please edit this page to tell the community about yourself!
Quote-Intro
"You are protected, in short, by your ability to love! The only protection that can possibly work against the lure of power likeVoldemort's! In spite of all the temptation you have endured, all the suffering, you remain pure of heart, just as pure as you were at the age of eleven, when you stared into a mirror that reflected your heart's desire, and it showed you only the way to thwart Lord Voldemort, and not immortality or riches."
—Albus Dumbledore and Harry
Introduction
Ahmed Mubashir
Biographical information
Born
Blood status
Also known as

Mubashir

Title(s)
Physical information
Species
Gender

Male

Hair colour

Black

Eye colour

Brown

Magical characteristics
Animagus
Boggart
Wand

Holly, 15", Phoenix feather

Patronus

Stag

Affiliation
Occupation

Caretaker of the Project Wizard Tales

House

Gryffindor House

Loyalty
[Hide][Source]

Hello everyone!!!Welcome to my new wiki page!!! I am a great Harry Potter fan and began watching the movies with Prisoner of Azkaban in 2005 when I was 5 years old and started reading the novels sometime around 2007. Now I am a big Harry Potter fan and collect different props from the books and films
I have also played the video games of Harry Potter and the Sorcerer's Stone, Harry Potter and the Chamber of Secrets, Harry Potter and the Prisoner of Azkaban and Harry Potter and the Order of the Phoenix. I have also played Harry Potter and the Half-Blood Prince on the PS2.
I am also a big fan of the Chronicles of Narnia and the Lord of the Rings but I am far more interested in Harry Potter.
I just newly found this site and will upload as much as I can and will share my knowledge of the Wizarding World of Harry Potter.
Hope everyone enjoys the series as much as I did. HARRY POTTER FOREVA!!!