You're a fool, Harry Potter. And you will lose everything.
About me
Hey i'm nigel, i live in the Netherlands... that's everything i think :)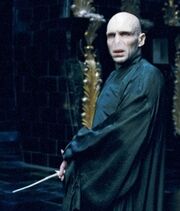 | | |
| --- | --- |
| 120 | This user has made over 120 edits on the Harry Potter Wiki. |
Slytherin
I belong to slytherin because i don't like being good and i even hate gryffindor! If the wizarding world was real i would like to be voldemort or a death eater :) sounds weird but this is how i am.
My Top 5 Favorite Characters
1: Voldemort 2: Draco Malfoy 3: Bellatrix von detta 4: Salazar Slytherin 5: Lucius Malfoy
Voldemort
Diz Guy Iz Da Best! :P
Video's
thumb|298px|left | Noob Dumbledore vs The almighty Voldemort thumb|298px|right | Lord Voldemort tribute, lovely!