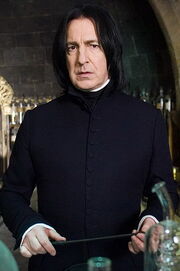 Though I originally found the wikias through Twilight, I also love Harry Potter. I began reading the books when I was in first grade, and attended the Deathly Hallows midnight release.
Snape
I dearly love Severus Snape, as he is both brave and attractive. Thank God everyone finds out he was a hero!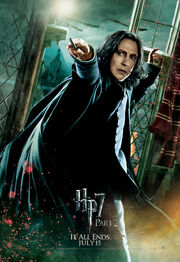 Alan Rickman portrys him perfectly, don't you think?
Potter Puppet Pals!
Has anyone seen the Potter Puppet Pals? Bloody brilliant! The creaters are smart. I like the one about Snape's Diary. "Where has my button gone?"
Favorite Quotes
"Always." -Severus Snape (DH)