Name's Aimee. My character on Harry Potter films would be Lucy Hermione Weasley. She'd be the daughter of Hermione and Ron, who get married in the future.
My Favourite Characters
Hermione Granger
Harry Potter
Ron Weasley
Dobby
Creature
The Minstry of Magic Club! Contact me if you want to join.
Mr.RachelBerry as Lucy Hermione Weasley.
Queen - Hermione Granger
King - Ron Weasley
Princesses - Lucy Hermione Weasley, Kiale Weasley
Princes - Kishaka Weasley
My Favourite Ships (Loves)
Harry/Ginny (Garry/Hinny)
Ron/Hermione (Rermione/Hon)
Harry/Dobby (Darry/Hobby, but this is more of a friendship, not a love)
Harry/Voldemort (This is not a ship, it's a enematic joy)
My Least Favourite Characters
Bellatrix Le Strange
Lord Voldemort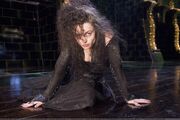 Have your overlook on Deathly Hallows Part 1/ or 2
My overlook on Deathly Hallows part one is:
It's very good, with the effects, it's awesome! But when Dobby dies, I feel like crying so hard, but I realise I can't, so I suck in the tears. I like the story of the Deathly Hallows, the three brothers all have a different personality!