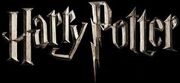 Hi, I love Harry Potter. You can call me Juni. This is a link to my HP Next Generation Fanfic: Race_To_Save
I'm a Ravenclaw, can't get Harry Potter out of my head...I'm on Pottermore my user name is WizardQueen18866 :) My patronus is a wolf.
My favorite pages
More things about me
I love books, I like to laugh, smile, I'm weird and insane. Ginny, Luna and Hermione are my favourite female characters, Harry, Ron, Fred and George Weasley, James.S.Potter are my favourite male characters. (and Albus Percavil Wullfrick Brian Dumbledore). Ginny has to be the best femal character in the world. Chocolate is great comfort food. If I'm ever short with you, it's either because someone got me angry or I'm feeling depressed. I'm extremely clumsy (Does not help when you're short sited either). I wear glasses when I'm on the computer, watching TV/cinema, sometimes in town and during school lessons. I loove reading, it's the best. I write stories alot and I'm planning to write a book on Wizards/Witches. My hair is dark brown with blonde streaks, my eyes are dark brown, I'm pale, lots of freckles, I'm pretty small 4'7"/8".