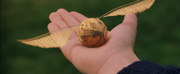 This is your user page. Please edit this page to tell the community about yourself!
Hello!
Hi World! I'm only ten years old but I love answering questions and fixing grammar issues. I love this site so much and it has helped me make stories for school and learn more about the Harry Potter facts when I am confused.
I'm also not allowed on the computer or iPad so much because those are the rules from my parents. But I will try to go and see what I can edit :).
One thing I'm so sad about that I just read : I am so sad that Sirius has died from Bellatrix Lestrange (SP?). I wish he could just go back to life and adopt Harry. I cried and my parents were all like, "Why in the world are you crying?! It's not a big deal!" My friends agree with me about how sad Sirius died :(. I wish he was back.