Hi, my name is Mita. I come from Indonesia. glad you guys want to see my profile. I was the Fans of Trio Hogwarts (Ro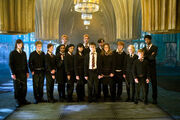 n, Hermione, Harry).
I was pleased with their behavior. I'm glad to see them. there is something to do with them in my life.
"I'm really so vent yes"
I don't like look Ron with LAVENDER BROWN she's my enemies. but, I like her. because he was willing to sacrifice his life to Hogwarts..