About me
Heyy Peeps
Welcome to My Page?!
Well, You dont really have to Know much about soooo Yeh...
My username is Hedwig101 cause Hedwig is Awesome and I'm Awesome and All the Harry Potter Stars are awesome!.. I love The Harry Potter Series as much as everyone else does! I'm addicted to J.K Rowlings Books. I've been reading this Wikia ever since I started reading Harry Potter. And i fell in Love with the books......
Harry Potter is better than Twilight! :P
R.I.P Hedwig&Dobby .........Remember Fawks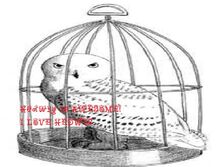 My favorite pages
undefined
Biographical information
Born

....

Died

....

Blood status
Physical information
Species

Human

Gender

Female

Hair colour

Chestnut with Red Hightlights

Family information
Family members

The Potter-Weasley-Granger Family

Magical characteristics
Wand

Willow, Phoenix, 10¾ inches

Patronus

Otter

Affiliation
House
Loyalty

Hogwarts School of Witchcraft and Wizardry Order of the Phoenix Dumbledore's Army
| | |
| --- | --- |
| [9] | This user was very sad when Fawkes left the school. |