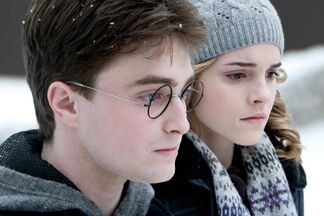 About me
Hi. I am a middle School girl who is obsessed with Harry Potter. I've read the series about 14 times and I can't get enough!
Please do not edit this page without my permission. Thank you.
My top 5 Favorite Characters (Excluding Harry, Ron, Hermione, and Dumbledore :-):
5. Severus Snape!!
4. Luna Lovegood!!
3. Nymphadora Tonks!!
2. Remus Lupin!!
1. Ginny Weasley!!
My Favorite books are thr prisioner of Azkaban and the Order of the Phoniex.
My Wand is 14" Cherry Wood and Unicorn Hair
Wouldn't it be scary in Azkaban...?
My favorite Pages