Issey
Biographical information
Born

22nd of September

Blood status
Marital status

Married to Draco Malfoy

Also known as

Vixen Twist

Title(s)

Female Captain of Slytherin Potion Brewery Team

Physical information
Species

Human

Gender

Female

Height

5"10

Hair colour

Dirty Blonde

Eye colour

Hazel

Skin colour

Pale

Family information
Family members

Draco Malfoy(husband)

Magical characteristics
Animagus

Black Owl

Boggart
Wand

Yew, Slightly Springy, 12 1/2 inches, Veela Hair

Patronus

Vixen

Affiliation
Occupation

Student, Triwizard Tournament Coordinator

House
Loyalty
Hi, my name is Issey. Massive Potterhead.
Me and Tom Felton share the same birthday. Squeal!
About Me
My Userboxes
This user would gladly destroy you if the

Dark Lord

commanded it.
| | |
| --- | --- |
| 13 | This user is 13 years old. |
I got in to 'Pottermore' early. Just saying. Random fact. You jealous?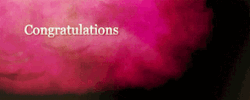 I adore the Ron and Hermione romance.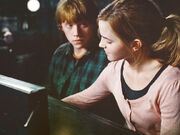 I also love the Snape and Lily romance.
I'm a Slytherin. Always was, always will. I am evil, in my and many others opinion. I generate hate quite easily actually.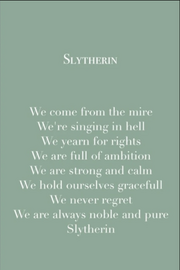 Guys, I'm also a Death Eater.

I really admire Snape. He is one of my favourite characters. He kind of reminds me of myself, minus the bitterness (not trying to sound vein!), but he is a truly inpiration character, and he deserves more recongnition than what he gets now. He is amazing.
Yes, I am a member of Pottermore. And yes, I was one of the lucky few that got in early.
Oh yeah, I'm a natural born slytherin.
I also go to Beauxbatons. Because their uniforms are just so cool!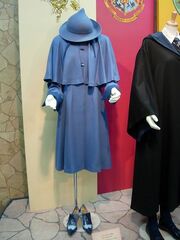 I love, love, LOVE Rupert Grint! He is amazing! If you hate on him, go away.
Emma is another one of my favourites. But I look up to J.K Rowling. Her story and the books she has written have changed my life.
I own a cool wand. You might know it. It's called the Elder Wand...? Yeah I didn't think you would...
I'm coolio, with my black owl and all, she's pretty cool. Her name is Midery.
I just chill with Malfoy in the common room.
Just some of my favourite quotes. EVER.
"Albus Severus..you were named for the two headmasters of Hogwarts. One of them was a Slytherin and he was probably the bravest man I ever knew." - Harry Potter

"For example, I smell freshly mowed grass, new parchment and spearmint... toothpaste." - Hermione Granger

"After all this time?" "Always." - Severus Snape

Contact Me