Magical Me
Hello!
Can everyone see me?
Can everyone hear me?
Good!
My name is --
Dsutcliffe
13:16, 10 August 2009 (UTC) and I consider myself a
Harry Potter
genius but to some of you out there I am probably just an amateur. Feel free to contact me at any time. Bye!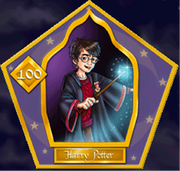 My Full Published Works