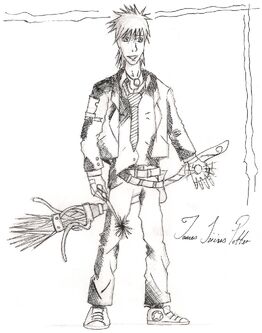 About me
Hey, well not much to tell really. Huge Potter fan!
I enjoy writing and spending time with friends. One of my favourite facts about me that relates to the potter univerese is that in my GCSE exams i got one A in  core subject like Harry getting an O. I recieved all the other grades at B and C which would translate into E and A grades at OWL's and also i recieved two fail grades like harry :)
Erm, my works are about Harry's children and the next generation of wizard.
Thats all for now, I love Gryffindors and the Marauders.
Fan of the DA, huge fan of teenage rebellion :)
My favorite pages
Add links to your favorite pages on the wiki here!
Favorite page #2
Favorite page #3