{{{jan0009683}}}
Born

August 3rd, 1996

Died

Not yet

Blood status

Pure-Blood

Marital status

Not married

Also known as

Bellatrix Lestrange's Devoted Slave
Bellatrix Lestrange II

Title(s)

Me
Bellatrix Lestrange's Devoted Slave
Bellatrix Lestrange II

Physical information
Species
Gender

Male

Hair colour

Black

Eye colour

Really dark brown

Skin colour

Pale

Family members

Me
Bellatrix Lestrange
Hermione Granger
Sirius Black

Magical characteristics
Animagus

Donkey

Boggart

Huge rabbit

Wand

Walnut, 12¾", dragon heartstring

Patronus

Donkey

Affiliation
Occupation
House

Slytherin

Loyalty
Bellatrix Lestrange II = Me
My name is Jak and my life pretty much revolves around Harry Potter. I read, re-read, read again and re-read the books all the time and cry every time I finish the Deathly Hallows. I saw the movie on the day it was released and cried for at least an hour. My favourite character is Bellatrix. No other character comes close. She's just so evil and sadistic and has the most amazing laugh ever. I like to think of myself as the child Bellatrix never had.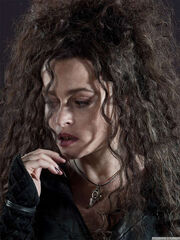 Anyway, leaving Harry Potter behind, I live in the UK and my favourite thing in the world apart from Harry Potter is Charmed. I edit on the Charmed Wiki and the Buffy the Vampire Slayer Wiki and the Scream Wiki. I created the Final Destination Wiki because I love Final Destination.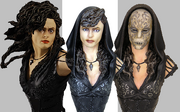 I like vampires (but NOT sparkly vampires. No way...), I think Helena Bonham Carter is the greatest actress of all time, I love the Kill Bill movies and the Scream movies, my best friend loves Harry Potter, Narnia and KillBill too, I think that rabbits are scary, I have a phobia of walking on grass and I don't get the point of the rainbow.
I have a YouTube channel so check out my videos (most of them are Harry Potter), and I'm on the chat a lot because I don't really have a life sooooo... yeah... that's it...
~Bellatrix Lestrange II~ 16:25, August 30, 2011 (UTC)
My Favourite Pages