Muggle studies
XX-XXXXX
Arthimancy
Divination
Hogsmeade
Diagon Alley
Daily Prophet
Tales of Beedle
St. Mungo's
Prefects/Headboys
Hogwarts Quidditch members
Quidditch memebers
Secret passages cleanup
"Well, I think we should put it back in order for them, don't you?"

This article or section needs to be cleaned up to conform to a higher standard of quality.
See How to Edit for help, or this article's talk page.
Hogwarts Castle contains several secret passageways, seven of which are noted on the Marauder's Map. At least one of these was also discovered by Fred and George Weasley.
Known passageways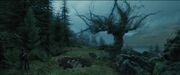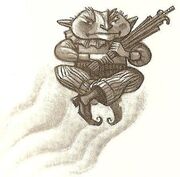 Passages behind portraits