YELLO!!!!! Template:WelcomeIP

Introducing..... The Amazing......Jade!!!
Yello!!! I'm Jade, which you should know by now by now....But dont worry, noone calls me jade! Its too girly *insert whine here* soooo.....PLS PLS PLS call me Ashie or Ash, whichever fills your sandwhich (cuz im weird like that). YEAH ! IM WEIRD! You Got A Problem With That ?
PEACE OUT DUDES!
Me Favourite Stuffs!!
If you know anything about me, then you would probably know that i luvs lots of stuffs.....
=====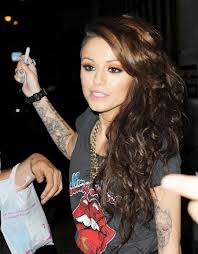 =====
And here are some of them:
=====

CUPCAKES!!

=====
=====

SAYING

PEACE OUT DUDES!=====
=====

APPLE STUFF ( IPOD, IPHONE, IPAD )

=====
=====

MUSIC (POP, RAP, COUNTRY)

=====
=====

TEDDY BEARS (THEY ARE THE CUTEST THINGS IN THE WORLD!)

=====
=====

HARRY POTTER

=====
=====SHOPPING (MAMMA LUVS HER T SHIRTS)=====
=====THE INTERNET=====
=====TATOOS (NOT IN A BAD WAY)=====
=====OTHER STUFFS...............................................=====