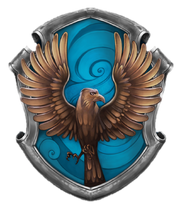 Hi! I'm probably one of the biggest Harry Potter fans. I like translating movies/documentaries especially if they're about J. K. Rowling or Harry Potter I've read the books so many times. I can't pick my favorite character but I know that I wanna name my daughter after Luna.
By the way, if you're wondering I got into Pottermore on Day 6. I was sorted into Ravenclaw. My username is SpellBlood112. If you want to add me make sure to mention it to me on this Wiki.
Welcome
Hi! My username is Alaric Saltzman. (name is from The Vampire Diaries) I started watching Orphan Black when the first season ended.
My Interview Wikia Star Profile

I watch a ton of TV Shows.

My links
Twitter
Youtube
My website (with subtitles)
Goodreads
Tumblr

---
I'm a bureaucrat on The Vampire Diaries Wiki, the founder of Nikita Wiki and The Secret Circle Wiki and an admin on How I Met Your Mother Wiki and Orphan Black Wiki.
I love to read books. Some of my favorites are Harry Potter, His Dark Materials, The Da Vinci Code and The Hunger Games.
I like to play video games on my computer. My favorites include Assassin's Creed Saga, Harry Potter Saga, Tomb Raider Saga, Max Payne 2, Battlefield Vietnam, James Bond: Quantum of Solace, Call of Juarez: Bound In Blood and Angry Birds Saga.