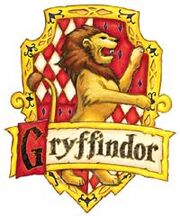 "You might belong in Gryffindor,
Where dwell the brave at heart,
Their daring, nerve and chivalry
Set Gryffindors apart"
For me
I am a big fan of Harry Potter universe. A year and a half ago I took my first Harry Potter book (Harry Potter and the Half-Blood Prince). From that time I loved Harry Potter. I've also read Harry Potter and the Deathly Hallows and Harry Potter and the Order of the Phoenix and seen all the movies. I love Gryffindor and that's why I'm participating in the House Points Game here in Harry Potter Wiki for Gryffindor. The video that I have in my user page is a combination of two of my favourite things: Harry Potter and rock music and especially "How to save a life" a perfect song from a very good band "The Fray". Please watch it and tell me your opinion about it in my Talk page.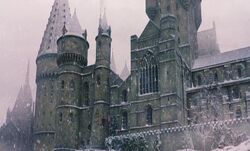 Favourites
Favourite House: Gryffindor. Favourite Characters: Harry Potter, Hermione Granger, Ron Weasley, Luna Lovegood, Neville Longbottom, Ginny Weasley. Favourite books: Harry Potter and the Deathly Hallows, Harry Potter and the Half-Blood Prince, Harry Potter and the Order of the Phoenix . Favourite movie: Harry Potter and the Goblet of Fire. thumb|300px|right
| | |
| --- | --- |
| 252 | This user has made over 252 edits on the Harry Potter Wiki. |