Transfiguration (class)
Talk

13
11,618pages on
this wiki
"Transfiguration is some of the most complex and dangerous magic you will learn at Hogwarts. Anyone messing around in my class will leave and not come back. You have been warned."
—Professor McGonagall introducing Transfiguration
Transfiguration is a subject taught at Hogwarts School of Witchcraft and Wizardry. It teaches the art of changing of the form and appearance of an object. This type of magic is commonly referred to as "Transfiguration." There are limits to transfiguration, which are governed by Gamp's Law of Elemental Transfiguration. There are also many branches of Transfiguration, including Cross-Species Transfiguration and Human Transfiguration. Transfiguration is rearguard as "very hard work" and is "more scientific" than any other subject as in, you have to get it exactly right for the transfiguration to be successful.[1]
Class information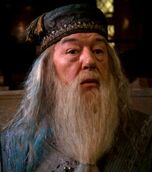 "I do not accept students into N.E.W.T. classes unless they have achieved 'Exceeds Expectations' or higher at Ordinary Wizarding Level."
—Professor McGonagall on the increased difficulty in NEWT.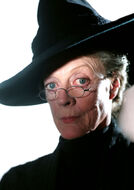 Transfiguration is a required subject for all first year to fifth year students, with the option of a N.E.W.T. course in the sixth and seventh years. Minerva McGonagall was the Transfiguration Professor from 1956 until 1998, the year in which she became Headmistress of the school. Before her, Albus Dumbledore taught Transfiguration it is unknown who became the  Transfiguration professor after she become to Headmistress of Hogwarts. McGonagall believes Transfiguration to be more elegant and superior to other types of magic.
Like charms work, Transfiguration is achieved through concentration, precise wand movements, and the proper pronunciation of an incantation. However it is generally more difficult than Charms and requires great effort.
Students practise actual transfigurations during classes. Accidents sometimes result in partial transfigurations.
Hermione
is one of the best students in Transfiguration; therefore, she is a favourite of Professor McGonagall.
Curriculum

First Year
The transformation formula, which is that the intended transformation is directly influenced by bodyweight (a), viciousness (v), wand power (w), concentration (c), and a fifth unknown variable (Z).[2]
Desk into Pig (witnessed, not learned)
Second Year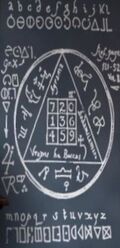 Third Year
Fourth Year
Fifth Year
Sixth Year
"These are easier than Conjuring Spells, which you would not usually attempt until NEWT level [...] "
—Professor McGonagall
Known Professors
Textbooks
Grades
Pass
Outstanding [O]
Exceeds Expectations [E]
Acceptable [A]
Fail
Poor [P]
Dreadful [D]
Troll [T]
Known O.W.L.s
Branches of Transfiguration
Behind the scenes
Appearances
References