Toby Finn Regbo (born 18 October, 1991, Hammersmith, London, England, U.K) is a English actor who was cast as the young Albus Dumbledore in the film adaptations of Harry Potter and the Deathly Hallows[1]. He only appears in photographs in Part 1, and was not credited for his appearance.
Career
Filmography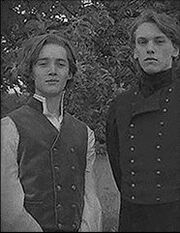 External links
Notes and references
This article about an actor or actress is a stub. You can help by expanding it.