Theseus Scamander was a British wizard and Auror.[4][5][6] He was the son of Mrs Scamander and the older brother of Newton Scamander.[4][7] Theseus was regarded as a war hero after his involvement in the First World War.
Biography
Theseus Scamander was born in the United Kingdom to Mrs Scamander sometime before early 1897.[1] He had at least one sibling, a younger brother, Newton,[4] better known as "Newt".
As an adult he worked as an Auror with the British Ministry of Magic, being described as a "powerful" wizard.[5][6] He participated in the wizarding effort in the First World War, and afterward was considered a hero.[4] Theseus was one of the "thousands" who defied Minister for Magic Archer Evermonde's emergency legislation forbidding the British wizarding community of war-time involvement.[8]
In 1926, Theseus corresponded with Percival Graves, the Director of Magical Security of MACUSA. He and Graves corresponded regarding recent events in New York.[5][6] Though he was "not impressed" with his brother's magizoology career[9], he still seemed to have a close relationship with Newt. At the time he had no knowledge of his brother's whereabouts, given that he sent a letter to Newt detailing how he had been assigned by the Ministry to help capture Gellert Grindelwald. He was "wishing you well — wherever you are" and on "whatever beastly quests you are undertaking!".[10]
In 1927 or earlier, Leta Lestrange became his fiancée.[11]
Personality and Traits
Theseus was frequently described as being very powerful, and was noted to be commanding.[5][6] Given his participation in the war and his description as a hero, he appeared also to be courageous or brave.
Magical abilities and skills
Possessions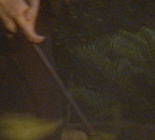 Etymology
Behind the scenes
Appearances
Notes and references
↑ 1.0 1.1 Newton Scamander is said to be Theseus's younger brother in a scene in the film Fantastic Beasts and Where to Find Them. Newt's year of birth is given as 1897 in the Fantastic Beasts companion book by J. K. Rowling.
↑ Fantastic Beasts and Where to Find Them only identifies Newt's mother as a witch, so his father's blood status is unknown. Also, The Sacred Twenty Eight directory, published in 1930, does not list the Scamander Family as Pure-blood, implying that Newt, well known by 1930, may be a half-blood; however, other pure-blood families such as the Potters are not listed either so the directory is not definitive.
↑

Since Rolf Scamander kept Newt's family name, it can be presumed that he is the son of a son of Newt's (if he were the son of a daughter of Newt's, he might more likely bear whichever his father's surname was, and not Scamander).

↑ 5.0 5.1 5.2 5.3 "'Fantastic Beasts and Where to Find Them': 43 Things to Know about the New Wizarding World Story" from Collider
↑ 6.0 6.1 6.2 6.3 "Orphans, Aurors & War Vets: we meet the 'Fantastic Beasts' film cast on set (Part 2)" from SnitchSeeker.com
↑ Inside the Magic: The Making of Fantastic Beasts and Where to Find Them - Newt Scamander
↑ (see this image)