The Sorting Podcast is a Harry Potter Podcast produced by host Xander Jeanneret. It is released weekly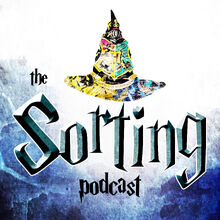 beginning September of 2016, and continues into the present. Hosted by Xander Jeanneret, The Sorting Podcast includes a geeky celebrity guest every episode. Together, Xander and the guest sort fictional characters from other properties into the four Hogwarts houses.
Episodes of the show are published weekly, and can be found on iTunes, Soundcloud, and at Sortingpod.com.
Sorted characters include the Star Trek: Next Generation Bridge Crew, Netflix's Stranger Things, and characters from Game of Thrones.
External links