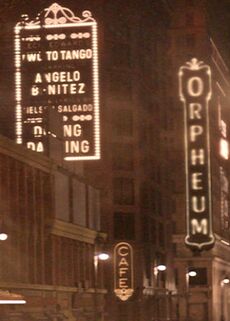 The Kingly Court was a No-Maj theatre in Times Square in New York.[1][2]
A four-week run of the musical Two to Tango, directed by Wallace Rosenberg and starring Angelo Benitez, was staged at The Kingly Court starting on the evening of Monday 29 November 1926.[1]
Appearances
Notes and references
Ad blocker interference detected!
Wikia is a free-to-use site that makes money from advertising. We have a modified experience for viewers using ad blockers

Wikia is not accessible if you've made further modifications. Remove the custom ad blocker rule(s) and the page will load as expected.