is there not a better picture, and i think there should be more information in the books abouth the broom, is this seriously every scrap of information we know abouth this type of broomstick? somebody who knows what they are doing (i.e. not me) should tidy this up and fill it out Mando Warrior 13:58, 27 July 2009 (UTC)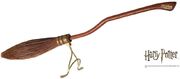 how about this?
--Profiteor

(Owl Me) 14:01, 27 July 2009 (UTC)
much better, thanks Mando Warrior 15:52, 28 July 2009 (UTC)
Ad blocker interference detected!
Wikia is a free-to-use site that makes money from advertising. We have a modified experience for viewers using ad blockers

Wikia is not accessible if you've made further modifications. Remove the custom ad blocker rule(s) and the page will load as expected.