Montrose Magpies Shield and Pennant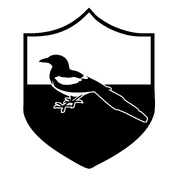 I'm not sure if it's of any use to the wiki as these are fan-made, but I created a high quality shield and pennant a while ago for the Montrose Magpies, as close to the official sources as I could manage. I'm new around here so I'm not really sure about the rules, so I'll let someone else impliment these if they're suitable?
Rookshadow
20:03, June 8, 2012 (UTC)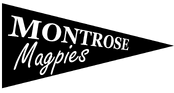 No, fanmade images are not acceptable for the mainspace, even if they are direct copies of what they would presumably look like. If, however, you'd like to showcase them (they're very well done), you can do so on your userpage, though note that you may only have three such images used only for that purpose. And thank you for trying to help, at the very least! -- 1337star (Drop me a line!) 20:08, June 8, 2012 (UTC)
Ad blocker interference detected!
Wikia is a free-to-use site that makes money from advertising. We have a modified experience for viewers using ad blockers

Wikia is not accessible if you've made further modifications. Remove the custom ad blocker rule(s) and the page will load as expected.