Source of Inspiration?
Does anyone else think that this creature looks like the Thirdac from Disney's Aladdin TV series, episode Citadel? http://disney.wikia.com/wiki/Mozenrath#The_Citadel . They not only look similar, but have the same craving, except replacing electricity with water. AnonymousGX (talk) 14:43, June 3, 2013 (UTC)
Whoops. The page doesn't have an image. http://www.aladdin-fan.net/img/the_citadel/044.jpg and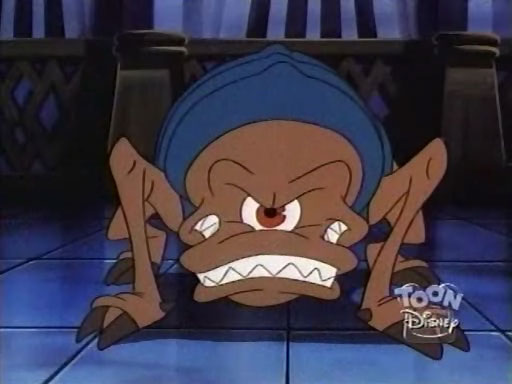 AnonymousGX (talk) 14:45, June 3, 2013 (UTC)
Ad blocker interference detected!
Wikia is a free-to-use site that makes money from advertising. We have a modified experience for viewers using ad blockers

Wikia is not accessible if you've made further modifications. Remove the custom ad blocker rule(s) and the page will load as expected.