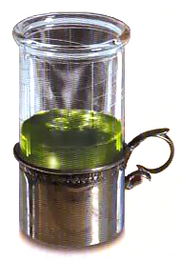 "Stewed Mandrake...... Much quiter than the LIVE version....."
-Harry Potter, Examining a bottle of some.
Stewed Mandrake was a Potion ingredient used in the Shrinking Solution. Harry Potter had to make the Potion in his sixth year.
Etymology
Mandrake is a powerful and special plant. It is meant to be put at the bottom of a hanged man's feet. Stewed means crushed and put into a stewy paste.
Behind the scenes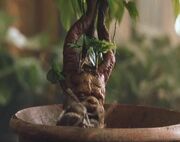 Appearances
See also