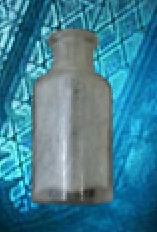 "These plants are most efficacious in the inflaming of the brain, and are therefore much used in Confusing and Befuddlement Draughts, where the wizard is desirous of producing hot-headedness and recklessness…"
—A passage about the uses of scurvy grass, lovage and sneezewort
Sneezewort is a type of plant that is poisonous to livestock. It is used as an ingredient in the Befuddlement Draught. It was kept with other potion ingredients in the Potions Classroom at Hogwarts School of Witchcraft and Wizardry.
Behind the scenes
Sneezewort (Achillea ptarmica) is a member of the yarrow family. The dried leaves of this plant may be used to create a sneezing powder.[1]
Sneezewort is also a plant native to the UK, where the series takes place.
Appearances
Notes and references
Ad blocker interference detected!
Wikia is a free-to-use site that makes money from advertising. We have a modified experience for viewers using ad blockers

Wikia is not accessible if you've made further modifications. Remove the custom ad blocker rule(s) and the page will load as expected.