"Engorgio!"

It is requested that this article, or a section of this article, be expanded. Please help the Harry Potter Wiki by expanding this article to give more complete coverage of its subject.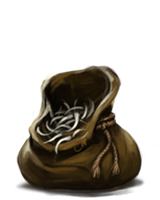 Snake fangs, when crushed, are an ingredient used in the preparation of some potions, like the Strength Potion, the Boil-Cure Potion, and the Wideye Potion. This plentiful ingredient must not be harvested from venomous snakes.[1]
Appearances
Notes and references
Ad blocker interference detected!
Wikia is a free-to-use site that makes money from advertising. We have a modified experience for viewers using ad blockers

Wikia is not accessible if you've made further modifications. Remove the custom ad blocker rule(s) and the page will load as expected.