"IT WASN'T A NIGHTMARE! PROFESSOR, I WOKE UP, AND SIRIUS BLACK WAS STANDING OVER ME, HOLDING A KNIFE!"
The knife of Sirius Black is a foot-long knife that he carried after he escaped from Azkaban. He used it to try to kill Peter "Wormtail" Pettigrew in Gryffindor Tower in 1994. Unfortunately Ronald Weasley thought that Sirius went over to the wrong bed and tried to kill him.
Appearances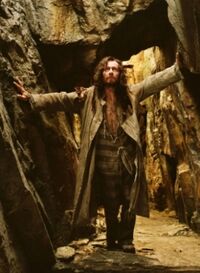 Ad blocker interference detected!
Wikia is a free-to-use site that makes money from advertising. We have a modified experience for viewers using ad blockers

Wikia is not accessible if you've made further modifications. Remove the custom ad blocker rule(s) and the page will load as expected.