Ad blocker interference detected!
Wikia is a free-to-use site that makes money from advertising. We have a modified experience for viewers using ad blockers

Wikia is not accessible if you've made further modifications. Remove the custom ad blocker rule(s) and the page will load as expected.
"Magical beasts are terrorising No-Majs. When No-Majs are afraid, they attack. Contain this or it will mean war."
—Seraphina Picquery
Madam President Seraphina Picquery (fl. 1903 - 1928) was an American witch born in Savannah, who served as the President of the Magical Congress of the United States of America[2] between 1920 and 1928.[3]
Biography
Early life
Seraphina was born in the city of Savannah, no later than 1903. At the age of eleven, she started her education at Ilvermorny School of Witchcraft and Wizardry. During her sorting ceremony, she was offered a place in all four Ilvermorny houses, becoming one of very few students to be so honoured. She chose Horned Serpent as her house.[3] She was then chosen by a controversial Violetta Beauvais wand, a kind said to "take to Dark magic like a vampire to blood."
As President
In 1920, Seraphina became the President of the Magical Congress of the United States of America.
She allowed wizarding consumption of alcohol during her mandate, saying that life as a wizard of the time was hard enough without banning booze. She famously stated to her Chief of Staff that "The Gigglewater is non-negotiable".
In December 1926, she had to deal with a massive threat to the Statute of Secrecy when some beasts escaped from the suitcase of British Magizoologist Newton Scamander in New York.
Seraphina left office in 1928.
Personality and traits
Picquery was described as a formidable and charismatic woman. Most people were not happy to cross her.[4] She was rarely light-hearted.[1]
Possessions
Behind the scenes
Appearances
Notes and references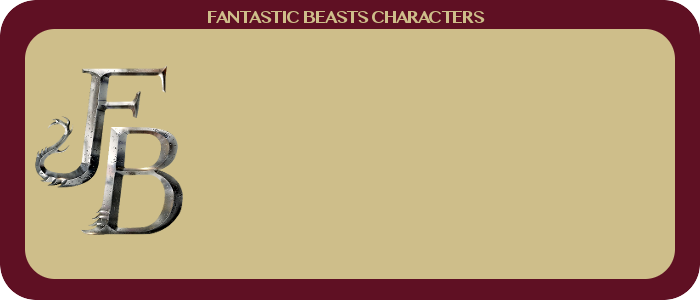 Main Wizards: Newton Scamander, Porpentina Goldstein, Queenie Goldstein, Gellert Grindelwald

---
MACUSA Employees: Percival Graves, Seraphina Picquery, Abernathy

---
---
Barebone Family: Credence Barebone, Mary Lou Barebone, Modesty Barebone, Chastity Barebone

---
Beasts: Niffler, Thunderbird, Bowtruckle, Demiguise, Occamy, Erumpent