Secret passages at Hogwarts
Talk

3
"Well, I think we should put it back in order for them, don't you?"

This article or section needs to be cleaned up to conform to a higher standard of quality.
See How to Edit for help, or this article's talk page.
Harry Potter: "Neville?"
Neville Longbottom: "I knew you would come!"
Harry Potter: "The Room of Requirement?"
Neville Longbottom: "This is the only way in or out now. The grounds are crawling with Death Eaters and Dementors."
— Harry Potter is surprised that the passage leads to the Room of Requirement, and Neville Longbottom explains that
Hogwarts Castle contains several secret passageways. At least one of these was also discovered by Fred and George Weasley. Several passages are known by the majority of the students. Many, however, are only known by a few students. It is often said that Argus Filch, a caretaker at Hogwarts, knew the location of every passage in the school. The Marauders also knew at least most of passages, and included seven of them on the map they created of the school.
Known Passages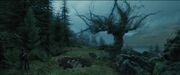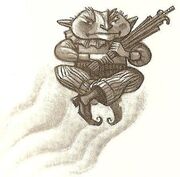 Appearances