Reductor Curse
Incantation
Type
Hand Movement

Light
Effect

Destroys solid objects[1]
"With this powerful curse, skilled wizards can easily reduce obstacles to pieces. For obvious reasons great care must be exercised when learning and practising this spell, lest you find yourself sweeping up in detention for it is all too easy to bring your classroom ceiling crashing down, or to reduce your teacher's desk to a fine mist."
The Reductor Curse[3] (Reducto[1]) is a curse that can be used to blast solid objects into pieces[1]. It is rather easy to reduce a target to a fine mist[3] or a pile of ashes[2].
Harry Potter taught this curse to Dumbledore's Army during the 1995-1996 school year.
Known usesEdit
Known practitionersEdit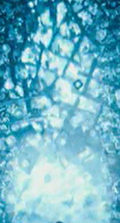 EtymologyEdit
The incantation "reducto" is Latin for "reduce" or "bring down".
Behind the scenesEdit
In the film version of The Order of the Phoenix, only Ginny casts the Reductor Curse to smash the shelves in the Hall of Prophecy, instead of every D.A. member present.
AppearancesEdit
Notes and referencesEdit