Protective enchantments
Talk

0
11,372pages on
this wiki
Protective enchantments
Incantation

Various

Type
Hand Movement

Waving motions around an area

Light

Transparent; blue

Effect

Protects an area
Protective enchantments are spells used to protect an area. The spells that are cast usually last a long time and shield specific places.
Casting Enchantments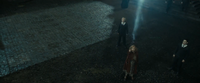 In order to protect a place, the caster has to repeat incantations of charms over and over. Popular Enchantments are: Protego Totalum, Salvio Hexia, Repello Inimicum, Protego Maxima etc. When two or more wizards cast enchantments, the spells collide over the protected area.
Known uses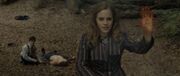 Behind the scenes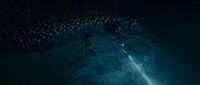 Appearances