Protective enchantments
Talk

3
11,849pages on
this wiki
Protective enchantments
Incantation

Various

Type
Hand Movement

Waving motions around an area

Light

Transparent; blue

Effect

Protects an area
Protective enchantments are spells used to protect an area. The spells that are cast usually last a long time and shield specific places.
Casting enchantments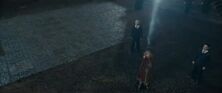 In order to protect a place, the caster has to repeat incantations of charms over and over. When two or more wizards cast enchantments, the spells collide over the protected area.
Known enchantments
Known uses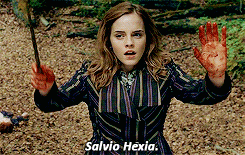 Behind the scenes
Appearances