Potions Club
Organisation information
Founder(s)
Founded
Leader(s)
Intentions

For students to practise potion making

Affiliation
The Potions Club was a club in which students could catch up on any Potions homework or assignments. The club was established in the Hogwarts greenhouses. The club was first set up in 1996 by a Hufflepuff student.
Harry Potter used the potions club frequently during the 1996–1997 school year and made a Shrinking Solution for Ginny Weasley in an attempt to get her to go to Hogsmeade with him. Harry also used this club to brew a Wiggenweld Potion that Albus Dumbledore required him to take with him on their search for Horcruxes.
Known members
Potions challenges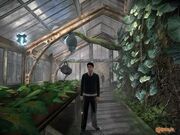 Appearances